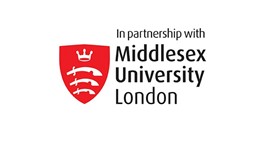 This programme is quality assured by Middlesex University and you will receive a Middlesex award on successful completion. The programme is accredited by the British Association for Counselling and Psychotherapy (BACP) and delivered at our Guildford College campus.
You will be offered a rigorous grounding in counselling theory, together with a sound knowledge of the BACP framework for contemporary understanding.
Through developing your knowledge of theoretical models, through adopting an integrative approach, you will be prepared to establish an effective therapeutic relationship with clients.
The FdSc will promote your capacity for self-exploration and appraisal, facilitating personal awareness, pertinent to your role as a counsellor. Graduates from this programme will be well-equipped to take up a range of posts within the counselling profession, such as in organisations, private practice, or to undertake further study or specialist training in the field, such as CBT training. As a routine aspect of going about your daily practice, you will face unprecedented situations, therefore you will be challenged to understand how to handle individual situations and take full advantage of professional supervisory support.
Lecturers are all current, active practitioners, with a wealth of experience. Their training will be minimum Bachelor's level and all are qualified teachers and are actively engaged in continuous professional development. Many of the staff are accredited BACP members or equivalent.
Tuition Fees
Home/EU* Fee for September 2023 entry: £8,000 per year
Please note: Tuition fees are published for the first year of entry only and may increase in subsequent years. This is for both new and continuing students, in line with an inflationary amount, determined by the Office for Students.
*Fee information for European Union (EU) students: If your course starts on or after the 1st August 2021, you will no longer be eligible for financial support from Student Finance England, unless you meet one of the following criteria:
you are able to benefit from the citizens' rights agreements
you are an Irish national living in the UK or Republic of Ireland – benefits of Irish nationals under Common Travel Area guidance arrangement will continue
If you need any further information or guidance, please contact us at HE@activatelearning.ac.uk
What you'll learn
This programme is delivered over two years, with five modules in each year:
Year 1:
Academic Skills for Counsellors
Clinical Practice for Counsellors
Foundations of Integrative Theory and Practice
Personal Development for Counsellors
Introduction to Professional Practice for Counsellors
Year 2:
Enhancing Clinical Practice
Embedding Integrative Theory into Practice
The Counselling Relationship and Use of Self
Working within a Professional Framework
Introduction to the Research Process
How you'll learn and be assessed
A variety of assessment methods are employed on the programme to develop students' academic and vocational knowledge. This includes case discussions, essays, reflective journals and supervision reports.
Lectures and seminars are offered in each module, you will have regular tutorial contact and progress reviews.
Progression
On successful completion of the FdSc in Counselling you will be able to apply for the BSc (Hons) in Counselling (top-up) which is also awarded by Middlesex University. Alternatively, you may wish to undertake further training in specialist areas of the practices.
Or you could become a practising counsellor in counselling centres, agencies, surgeries, hospitals, schools, businesses and private practices or set up your own private counselling practice.
Entry requirements
Entry criteria for the programme includes:
English Language and maths GCSE Grade 4 – 9 (C – A)
A minimum of one full A Level or equivalent, however, consideration will be given to applicants who have already work experience.
achievement of a Level 3 Certificate in Counselling: Theory and Skills (minimum 120 hours tuition), or
NCFE: external exam in a related subject, or
Access to Counselling: at least 12 credits at merit level
obtain or be in possession of an Enhanced Disclosure and Barring Service (DBS) check
evidence of commitment to be in personal therapy for the duration of the two-year programme, which will be an additional cost for the student
Applicants will be assessed on their potential to meet the expectations of the counselling profession, meeting the professional, ethical, and academic requirements to be a practitioner.
Every FdSc student is required to be in a suitable counselling placement by the start of year two (Level 5), in which they will develop their clinical skills.
Furthermore, you will complete a minimum of 100 hours supervised counselling with suitable clients. A minimum of 50% of these hours must be completed in 1:1 counselling sessions with adults, in a suitably organised placement. The protection of the clinical needs of vulnerable adults or minors and our students are central to decision-making processes, which we undertake transparently and collaboratively.
Additional information
Activate Learning provides a wide range of services to support the needs of higher education students, which includes:
Activate Learning provides inclusive study support services for any student with additional learning requirements, provided by a team of HE Study Support Tutors.
Tutorial support provides students with the opportunity to discuss their progress on a 1:1 basis, as part of small group discussions.
The Group's counselling and wellbeing service provides a free and confidential service to all students.
Activate Learning provides a means-tested maintenance bursary of £1,000 per year and offers students the opportunity to apply for additional funding to support their study.
Please note the following approximate costs over two years:
BACP student membership £82 x 2 (subject to change)
supervision at clinical placement may be free for certain agencies, but could cost £50 per hour for approx 30 hours
personal therapy from, £30 – £60 per hour for 60 hours
Indemnity Insurance may be free for certain agencies, but could cost on average £50 in total
travel expenses to and from placement, therapy, and supervision venues
books, workshops, or seminars would also be an additional cost, as would any IT or stationery costs.
The course is accredited by the BACP and prepares you to work with adult clients.
Clinical hours accrued as a result of clinical placements can be counted toward BACP accreditation hours.
Graduates can apply for individual accreditation with the BACP after additional supervised practice hours, post-programme.
Graduates can enter the BACP Voluntary Register on completion of the programme, subject to their membership of the BACP.
BACP offer help with programme fees to anyone who has been accepted on to a BACP Accredited Course. The bursary is for £500, and they offer 60 each year. The guidelines and application for bursaries can be found on the BACP website/Bursary Guidelines and Application.
How to apply
Applications are through UCAS at www.ucas.com and please ensure:
for "where do you plan to study," please select Activate Learning (O25)
for "what course will you study," please select B941 FdSc Counselling Guildford College
Tick the maximum box for the tuition fee instead of entering an amount (you will not be charged more than the actual fee)
when making an application for a student loan make sure you do the following:

For "where do you plan to study," please select Activate Learning.
For "what course will you study," please select B941 FdSc Counselling Guildford College.
For further information, or to enquire about international eligibility and fees, please contact the HE Admissions team by emailing HE@activatelearning.ac.uk