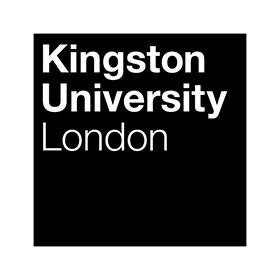 This programme validated by Kingston University is designed for students who have already completed a Foundation Degree in Animal Behaviour and Welfare or equivalent qualification. It allows for more in-depth specialist knowledge development and the opportunity for research into a chosen field of study. You will assess animal welfare and behaviour in a range of settings, including farming, zoos, the leisure and entertainment sectors, laboratory and domestic environments.
Additional costs include: Optional trips e.g South Africa or Jersey depending on your chosen Research Project and will include travel and accommodation. Additional printing over and above the £10 allowance provided by the college, cost of books that you might wish to purchase. We strongly recommend purchasing or securing access to a laptop to support your studies.
New exciting Animal Management Centre including state-of-the-art facilities such as a desert biome, tropical biome and nocturnal room.
Over 130 different animal species including meerkats, coatis, hornbills and red squirrels.
Industry experience provides an invaluable opportunity to work in a variety of settings to support your chosen career path.
Friendly learning environment with small class sizes and excellent student support.
Merrist Wood College is highly regarded in the animal industry as a leading animal education establishment.
Taught by expert, passionate tutors with industry experience.
You will have the opportunity to take part in one of our optional residential study tours which currently run in South Africa and Jersey.
Tuition Fees
Home/EU* Fee for September 2022 entry: £8,000 per year
Please note: Tuition fees are published for the first year of entry only and may increase in subsequent years both for new and continuing students in line with an inflationary amount determined by the Office for Students.
*Fee information for European Union (EU) students: If your course starts on or after the 1st August 2021, you will no longer be eligible for financial support from Student Finance England unless you meet one of the following criteria:
you are able to benefit from the citizens' rights agreements
you are an Irish national living in the UK or Republic of Ireland – benefits of Irish nationals under Common Travel Area guidance arrangement will continue
If you need any further information or guidance, please contact us at HE@activatelearning.ac.uk
What you'll learn
Practical experiments in animal behaviour (30 credits), animal cognition (30 credits), concepts in animal welfare (30 credits), research project (30 credits). Total 120 credits.
All students are supported with academic development and you will have access to a personal tutor.
Progression
Continue your studies with a Masters degree in a range of specialist areas or apply for membership of professional bodies including the Zoological Society of London, Institute of Biology or the British Ecological Society and attend further courses.
This programme can lead to a wide range of careers within the animal nutrition sector, the agricultural industry, zoological collections, conservation, academic or government research, teaching and other animal-related careers.
Entry requirements
Animal Science Foundation Degree (or suitable equivalent subject) with a minimum Pass profile. Plus a minimum of Grade C/4 at GCSE for English, maths and science. A minimum IELTS score of 6 /TOEFL equivalent is required for those for whom English is not their first language.
Additional information
You are advised to ensure that anti-tetanus protection via a course of injections or booster is up to date prior to the commencement of the course. You should also ensure that you have adequate clothing for outdoor work in inclement weather. Fees shown are per year. Please contact the college if you require further information.
International fee: Please contact the HE Admissions Coordinator, Sue Taylor.
For more information, please contact the HE Admissions Coordinator, Sue Taylor.
The academic regulations for this programme can be found on Kingston University's website.
Applicants should apply through the UCAS (the Universities and Colleges Admissions Service) website. This includes students already at Merrist Wood College. All courses are listed under Activate Learning on the UCAS website.
How to apply
Applicants should apply through the UCAS (the Universities and Colleges Admissions Service) website. All courses will be listed under Activate Learning on the UCAS website.