Activate Learning is proud to be one of the college group partners delivering a range of education programmes to improve and upskill people in key areas across Oxfordshire, Berkshire and Surrey.
The new programmes are part of Government's blueprint for reshaping the technical skills system to better support the needs of the local labour markets and the wider economy, as set out in the Skills for Jobs White Paper published in January 2021.
Part of this plan sees the introduction of Local Skills Improvement Plans (LSIPs) and a Strategic Development Fund (SDF) by the Department for Education (DfE).
Working within the Local Enterprise Partnership areas of Oxfordshire (OxLEP), Surrey and Hampshire (Enterprise M3 LEP) and Berkshire LEP, Activate Learning will be delivering these programmes in collaboration with Sparsholt College in Hampshire, Abingdon & Witney College and The Henley College in Oxfordshire and Newbury College and Windsor Forest Colleges Group including Berkshire College of Agriculture in Berkshire.
Working together, the colleges have been given investment through SDF funding to design, deliver and resource equipment for a range of short courses primarily aimed for those already in employment. The areas covered include green construction, electric vehicle maintenance, advanced digital skills, vocational teacher recruitment and robotics.
Green Technology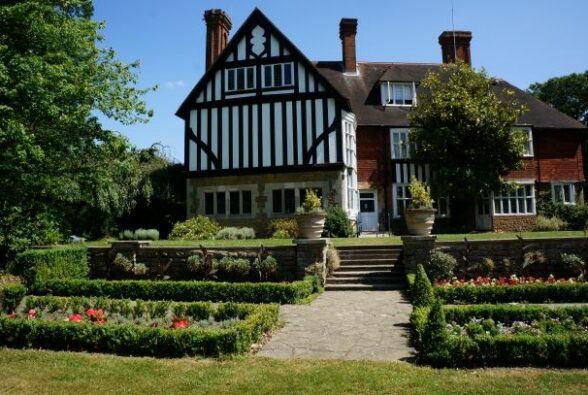 The SDF project is supporting Merrist Wood College, in partnership with Sparsholt College, to deliver over 50 hours of new and upgraded courses aimed primarily at Arboriculture employees focused on teaching the latest sustainability and conservation practices within the industry. The self-taught course is free-to-access, available in spring 2023 on the Innovation South Virtual Campus. https://em3.isvc.co.uk/
The SDF project has also provided Merrist Wood College a range of new green specialist agriculture and arboriculture equipment including a Cattle Crush, a Hay Grain Steamer and Drones. This equipment mirrors the technological developments seen within the industry and tool up students with the necessary skills to help the industry become more sustainable
Electric Vehicle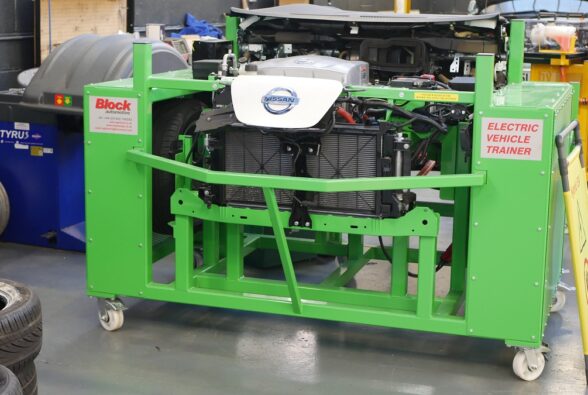 The funding also supports further development of specialist Electric Vehicle teaching across two of the partners to enable them to upskill employees in the workforce and update their current curriculum provision to ensure these skills are taught to young people from 2022-23 onwards.
Activate Learning have invested over £200k in training rigs, electric vehicles and charging points at two of its campuses; Banbury and Bicester College and Reading College. The free courses are available at Levels 1 to 3 and can be booked via the website: https://adult.activatelearning.ac.uk/find-a-course/energy-academy/
Advance Digital Skills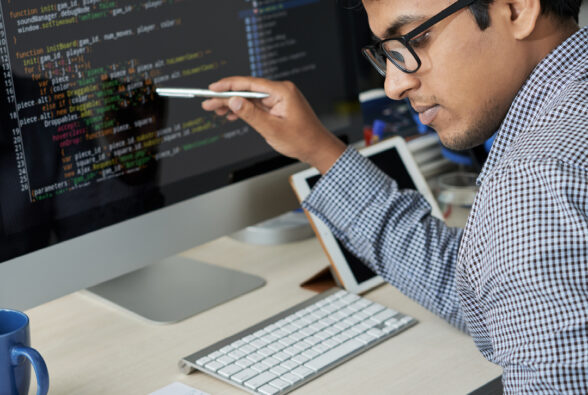 The Microsoft Accreditations Pathways courses support those already in employment to gain new digital skills. The six Microsoft accredited courses; Power Platform Fundamentals, Dynamics 36d Fundamentals, Data Fundamentals, Cloud Security Fundamentals, Ai Fundamentals and Cloud Computing Fundamentals are studied remotely and take on average 30 hours to complete.
Available for free until 31 March, over 350 programmes have already been started, with a limited number still available. Courses can be booked by registering on the website: https://adult.activatelearning.ac.uk/find-a-course/microsoft-accredited-pathways/
Vocational Teacher Recruitment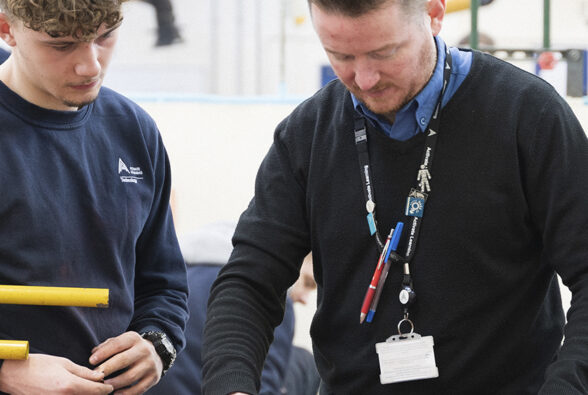 Identifying ways of improving the recruitment and retention of new vocational teaching staff was an issue recognised by all participating FE Colleges. It is a nationwide issue, but acutely felt in the south-east because of high housing costs locally, limiting the movement of existing teaching professionals living elsewhere.
Working collaboratively, Activate Learning, Abingdon & Witney College, The Henley College, Newbury College and Windsor Forest College Group have launched https://www.shareyourskills.org.uk/ Designed to encourage industry professionals into FE teaching, the campaign includes a new website, social media channels and digital advertising, online webinars, local press and radio advertising as well as College events, where interested candidates can discuss teaching with existing teachers in their sector expertise.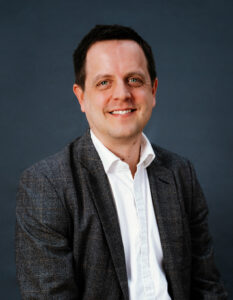 Jon Adams, Group Executive Director at Activate Learning and the lead for SDF projects on behalf of Activate Learning, said: "The SDF projects are continuing to provide an excellent opportunity for the local FE colleges to work collaboratively on developing and delivering training solutions to local skills needs, primarily focused on green skills, and aimed at upskilling those already in employment.
"These SDF projects were endorsed by Thames Valley Chamber of Commerce and we continue to enjoy collaborating with them and other stakeholders in the development of LSIPs for these regions."
The project also sees the colleges involved working together to support the training of new and inexperienced teachers, with a particular focus on designing solutions to the difficulties of recruiting vocational specialists, including those looking to transition into new teaching careers having secured industry experience.
"The recruitment of specialist vocational teachers is something that all FE colleges find challenging, so working together to find a sector solution is something very exciting," added Jon Adams.